Early Speech and Language Development
08/06/2012 06:08AM, Published by Jennifer Cook, Categories: Family, Community, Today
---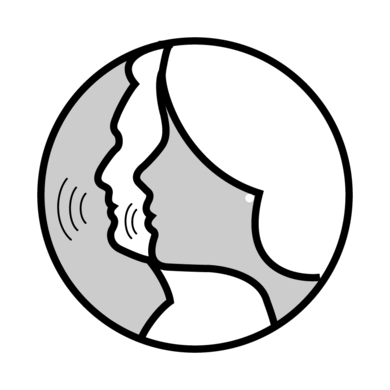 Speech
---
---
I am a speech language pathologist. We have two boys ages 6 years and 3 years.  Personally and professionally I have experienced the world of speech language development in young children. 
Our first son was an early talker, and he is still very verbal.  He tells stories and talks with great maturity for a first grader.  Our younger son, who is three years old had a speech-language delay.  At one year he was not talking as much as I thought he should be, and we had him evaluated by the early intervention team in Kansas where we were living at the time after a pediatrician agreed that it was worthy of investigating.  Turned out he had a hearing loss due to persistent ear fluid.  He never had an ear infection, and we did not suspect he could not hear well until other professionals questioned it.  After many evaluations and medicine attempts with time to see if the fluid would clear, we opted for ear tubes from an Ear Nose and Throat doctor.  Miracle and speech language changing event!  At 18 months he had tubes placed, and immediately his speech and language caught up to normal, and he continues to be a very verbal child as well.
Children develop in different ways and at different rates.  Boys are four times more likely than girls to display speech-language problems or delays.  I have worked with numerous boys and some girls as well over the 10 years that I have been a speech language pathologist.  It is intriguing to watch early invention work so well.  I firmly believe a parent or caregiver can recognize a speech (articulation) or language delay or disorder and alert their pediatrician and take necessary steps to get an audiological (hearing) evaluation and a speech evaluation.  These evaluations are available through a private professionals, early intervention teams (available birth-3), and through your local public school system (3 year old children and older). 
The American Speech and Hearing Association provides links to information for the public and can help you locate a speech therapist in your area. http://www.asha.org/public/
Parents, grandparents, and caregivers know their children best.  If you are concerned about a child's speech and language development speak up.  Talk with your child's teacher and/or pediatrician immediately. Below are some links to other sites that help promote speech-language development, free online resources, and apps available for download:
http://www.lovethatmax.com/2011/04/top-books-for-kids-in-early.html  Top Books for Kids in Early Intervention
http://community.advanceweb.com/blogs/sp_1/archive/2012/01/17/free-and-useful-ipad-apps.aspx  Free and useful apps for IPad
http://earlyinterventionspeechtherapy.com/speech-therapy-apps/  More Useful Apps
http://techinspecialed.com/2012/04/22/apps-for-late-talking-toddlers/  Apps Continued
http://www.zerotothree.org/  Early Intervention Infant - 3 Years
http://mommyspeechtherapy.com/?p=754  Speech Sound Development; What is Normal?  Chart of Speech Sounds and When They Should be Correctly Spoken
http://goodhappyday.blogspot.com/2007/06/signing.html  Blog About Early Signing to Promote Speech and Language in Young Children
http://www.scps.k12.fl.us/Portals/74/assets/pdf/frequentaskedquestions4.12.pdf  Seminole County Public Schools Frequently Asked Questions Regarding Exceptional Student Education
If you have concerns about a child's speech-language development and you would like to ask a question.  Please feel free to contact me:  cook.jennifer@gmail.com 
Jennifer Cook, the author of this article, has a B.S. in Audiology and Speech Language Pathology and an M.S. from the Florida State University in Communication Sciences and Disorders.  She is state and nationally board certified.  Presently she does private practice and works part time for Speak Easy Solutions, LLC.  http://www.speakeasysolutions.net/
---
---
Children Language hearing speech boys ASHA early intervention
---
You might also like
Above Grade Level Summer Programs
June 11 to August 3Above Grade Level provides in-home, professional instruction in math, English and more. Their expertly developed, customized curriculum plus one-to-one undivided attention is so eff
RDV Sportsplex provides the ultimate in summertime fun through its summer sports camps. Kids of all ages will be constantly on the move, with Mini Camps for ages 3-6, Kids Sports Camps for ages 6-12,
---